Friends, children, warm stew and good bread on a cold winter's evening . . .
We love dinner, supper, whatever you want to call it. Everyone reconvening at the end of the day to talk, eat, share life.
What's for supper?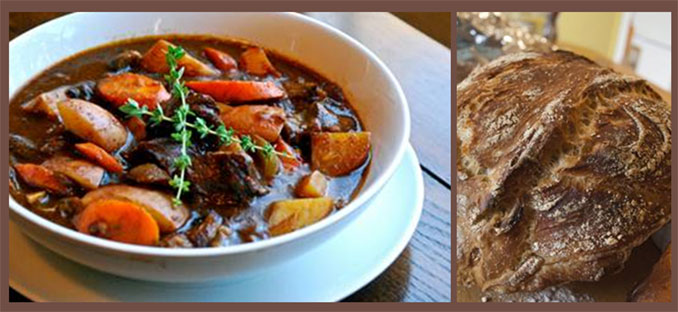 Warm stew, chewy bread.

The warmth, color, and comfort we enjoy in winter can easily be illustrated in other parts of the home. Whether it's the warmth of a stone fireplace, a copper hood or painting a room a rich color.
The above fireplace facade is made of Carterock Veneer, a stone that is local to the Washington, D.C. metro area. The copper hood is custom and like the rough edges around the loaf of bread above, the texture on this hood adds interest to the space.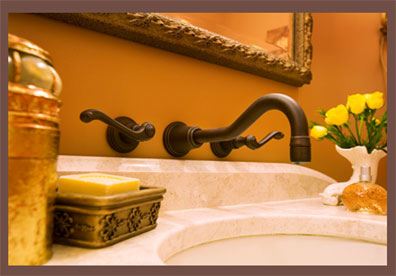 This rich color adds warmth to the powder room. Paint is by Benjamin Moore, #1208 "Tuscany".
you know what you love – the gathering of loved ones!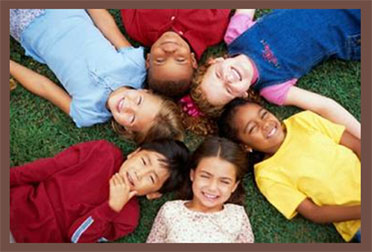 "While we try to teach our children all about life, our children teach us what life is all about."
– Angela Schwindt
"Traveling in the company of those we love is home in motion." -Leigh Hunt
Warm memories of summer pals. Warm seafood dinner.
One of the many delights of enjoying warm, winter, comfort food is the ability to share it with others. What better way to do that then in a space designed for gathering?