Our clients on this remodel started out with a dark, colonial styled proper living room that was never used.
BEFORE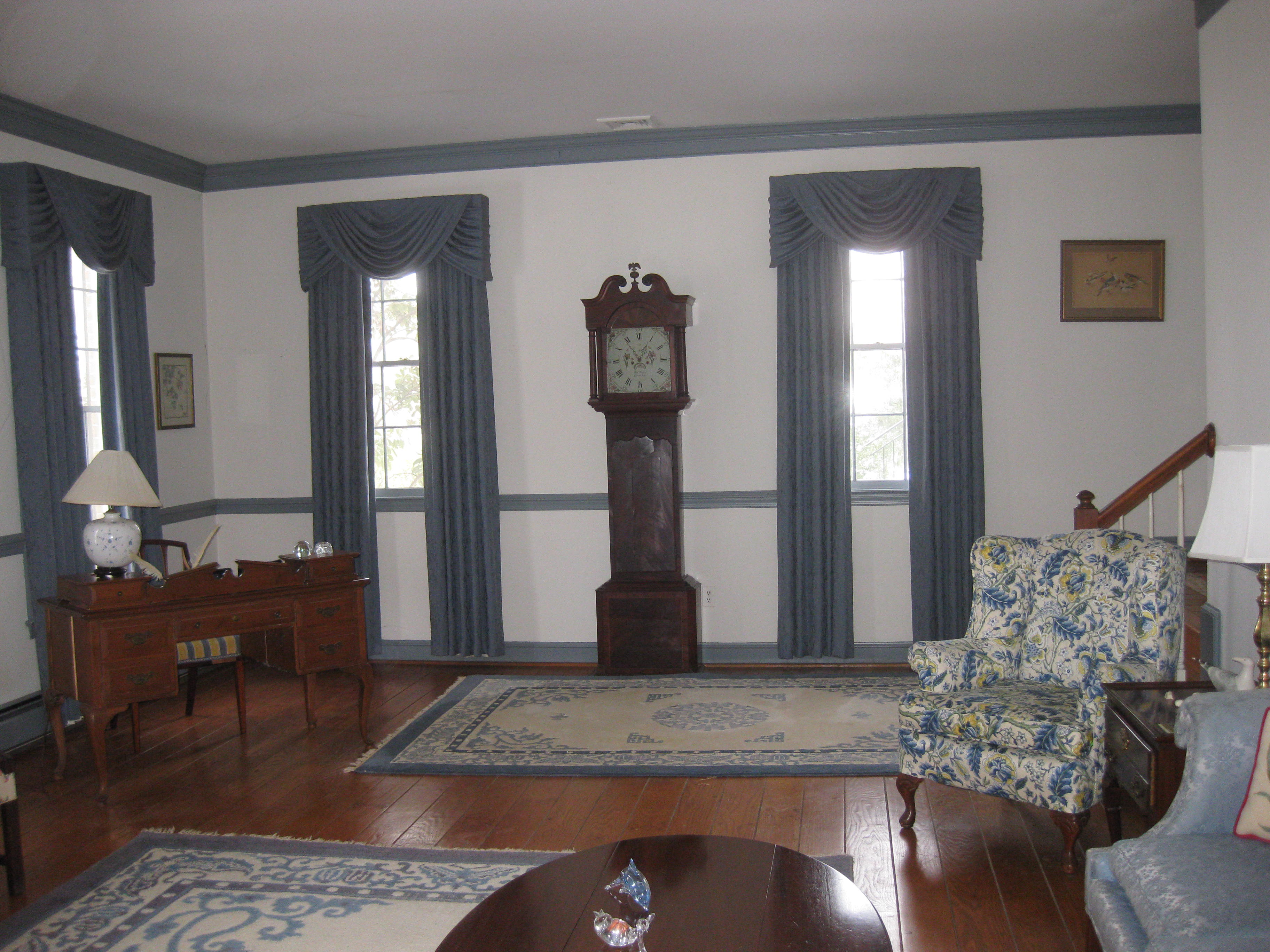 Before – Dark and unused, very proper
Before – Dark blue curtains and dark wood drag the room down and cancel out the natural light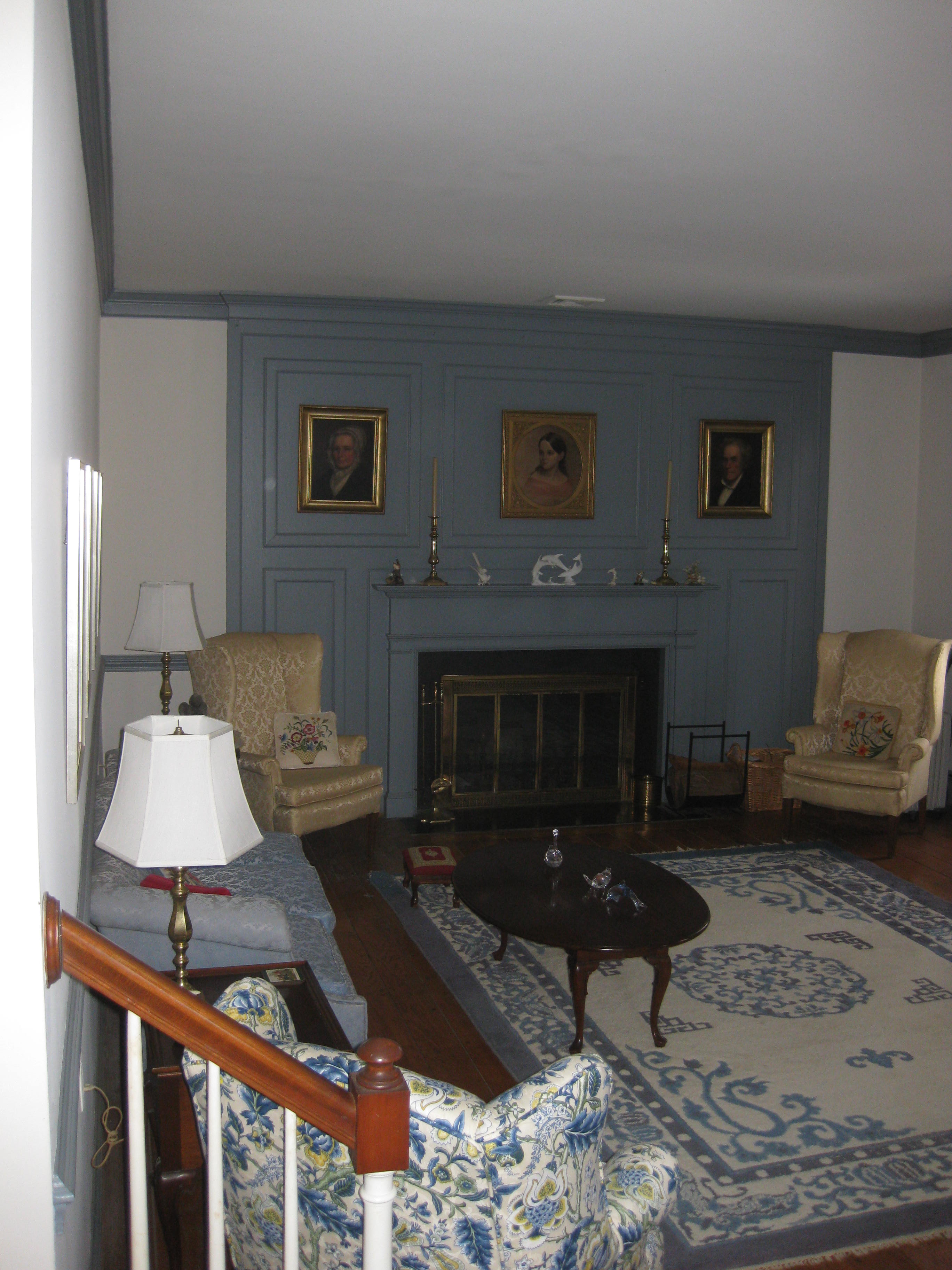 Before – Such a big and beautiful space was just going to waste as a sitting room that was never used. It has great bones, beautiful fireplace, tons of natural light, and high ceilings due to the step-down.
AFTER
When they came to us they asked us what we thought they could make this room into to better suit their needs. Taking a look around the rest of the house, we noticed that they had books everywhere! Why not make the space into a personal library to store that wonderful collection. Not only would it be useful, but as a library, more importantly, the space would be used.
The new room is relaxed, filled with light, friendly and agreeable. We removed all of the colonial trappings, added multiple layers of recessed and track lighting, restyled te fireplace, and planned enough space to house a vast double shelved library. There is also special space set aside for a collection of vinyl LPs.
It's a very personal "Beauty and the Beast" esk room – of course after the Beast was freed.
The majority of the artwork is personal family work. There is also plenty of inviting lounging space to enjoy the quite. The great grandfather's cabinet on the wall near the entrance was brought over from the family's homeland and anchors the fireplace across the room. Uncovered windows preserve views of the surrounding woods and allow in natural light. And, the lighter flooring maintains the relaxing atmosphere.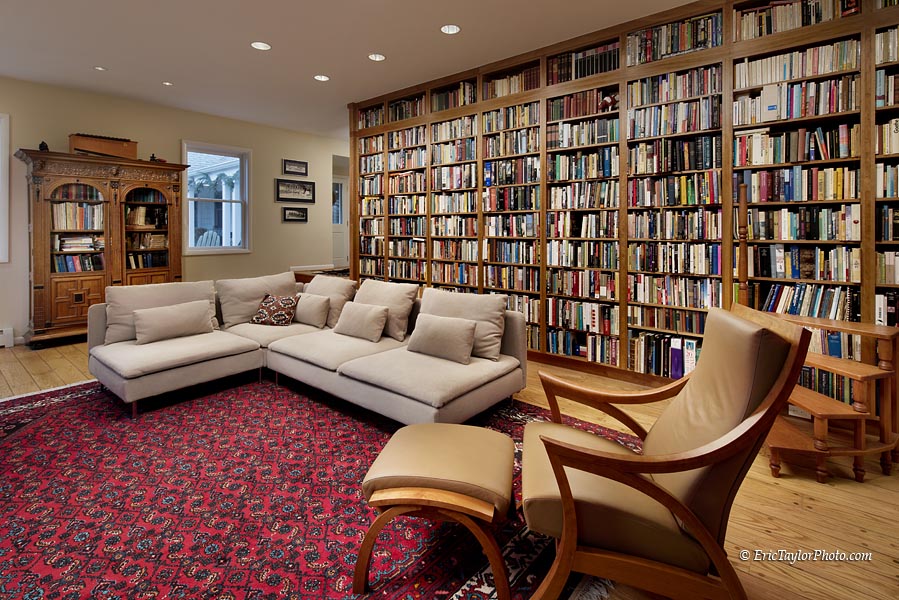 One visitor commented that he'd be content to never leave the room, who would want to? And the owner just told us that this room is his heaven.
What do you think? We hope you liked this transformation. And, as you consider a remodel during this cold time of the year don't forget your desired atmosphere. We hope you'll consider Fisher Group for your next project. You can see more of our projects in our gallery and then contact us by email or phone. Please also check out our social media pages on Facebook, Twitter, Pinterest, and Houzz.