The story of a master bathroom continued… Find out which final design our clients selected!
After presenting several design solutions as well as selecting materials, we found ourselves at a design development meeting in which we were hoping to determine a final design. To our surprise, we were greeted with the most unexpected news…
Our clients were not moving after all! AND…they wanted to increase their budget to design the master bathroom of their dreams!
We returned to the drawing board once more…
Before Photos: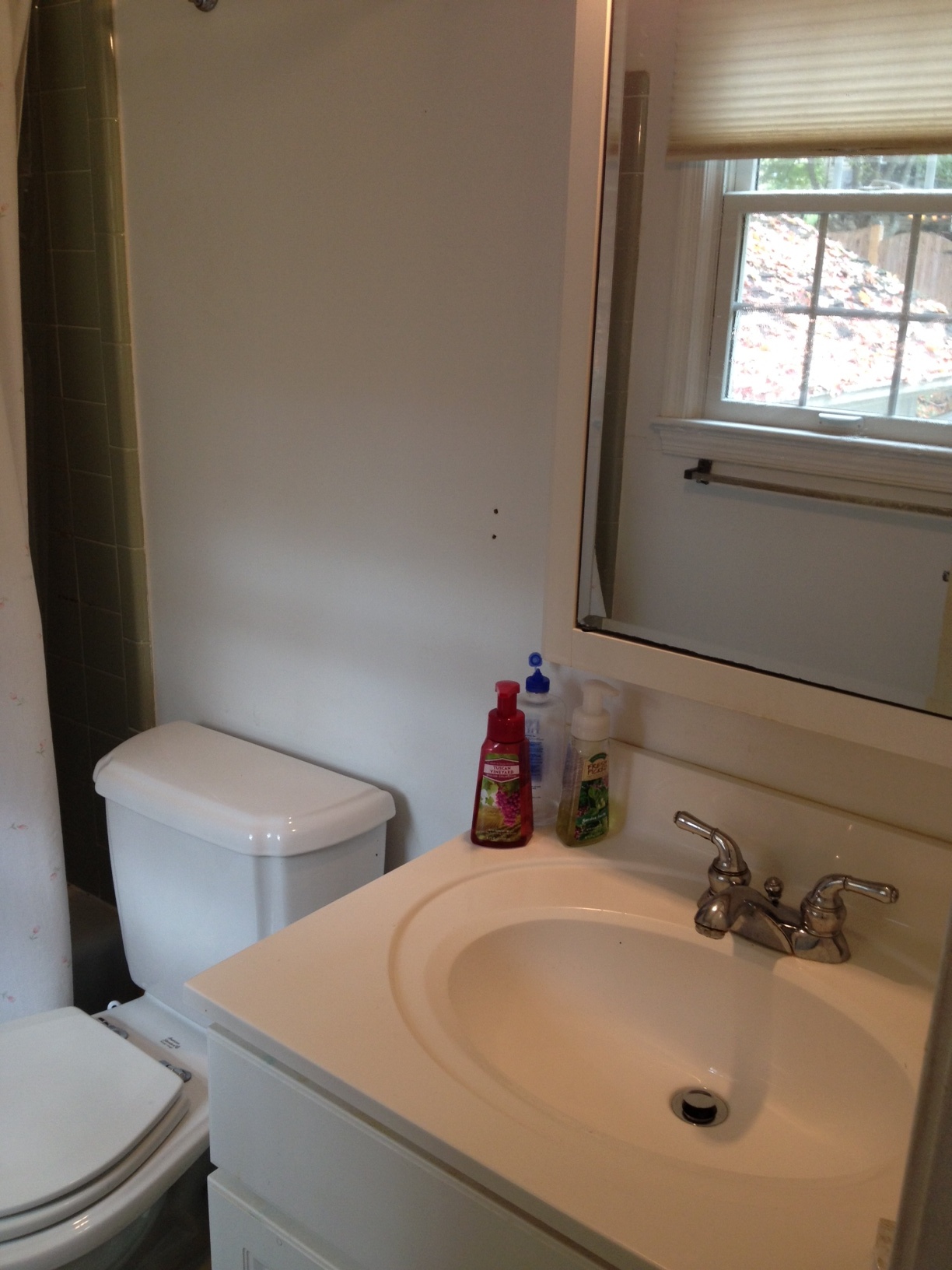 As-Built Plan
Original to the 1970's home, the master bathroom had limited countertop space as well as little room for towel bars, robe hooks and wall sconces.
While the space we had to work with was limited, we were determined to create a master bathroom that met our clients' expectations in every way.
Our goals for the new space included:
-Increased shower space
– 2 vanities with plenty of storage
– Overall increase in size
– Better Lighting
– Towel bars and robe hooks
– A "spa" like ambiance
Remodel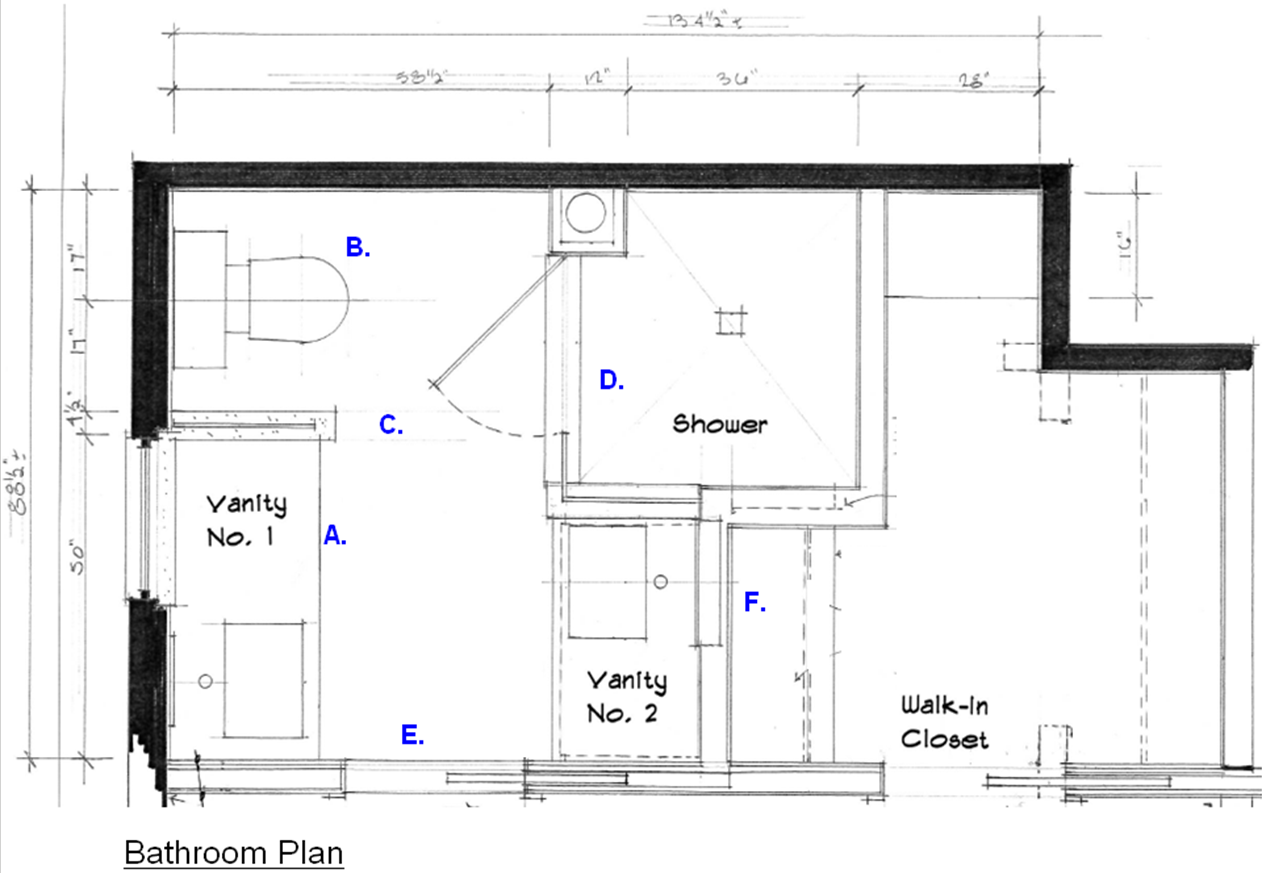 In the end the master bathroom remodel included:
A. Two floating vanities with plenty of storage.
B. Relocation of toilet to increase usable space throughout bathroom.
C. Two half walls – one between the toilet and vanity no. 1 and another between the shower and vanity no. 2. This increased privacy between the vanities and shower/toilet areas while maintaining an open feeling within the space.
D. A significantly larger shower – large enough for two. Shower also included a "Rain Head" shower head.
E. Pocket door – for increased function within the space.
F. Reconfigured walk-in closet. Additional shelving increased storage and function. Relocating the bathroom/closet wall a bit more into the closet space increased the master bathroom footprint.
After Photos
Please note: Photos below were taken with an iPhone. The real appearance will show better after our photographer lights the space when he photographs it.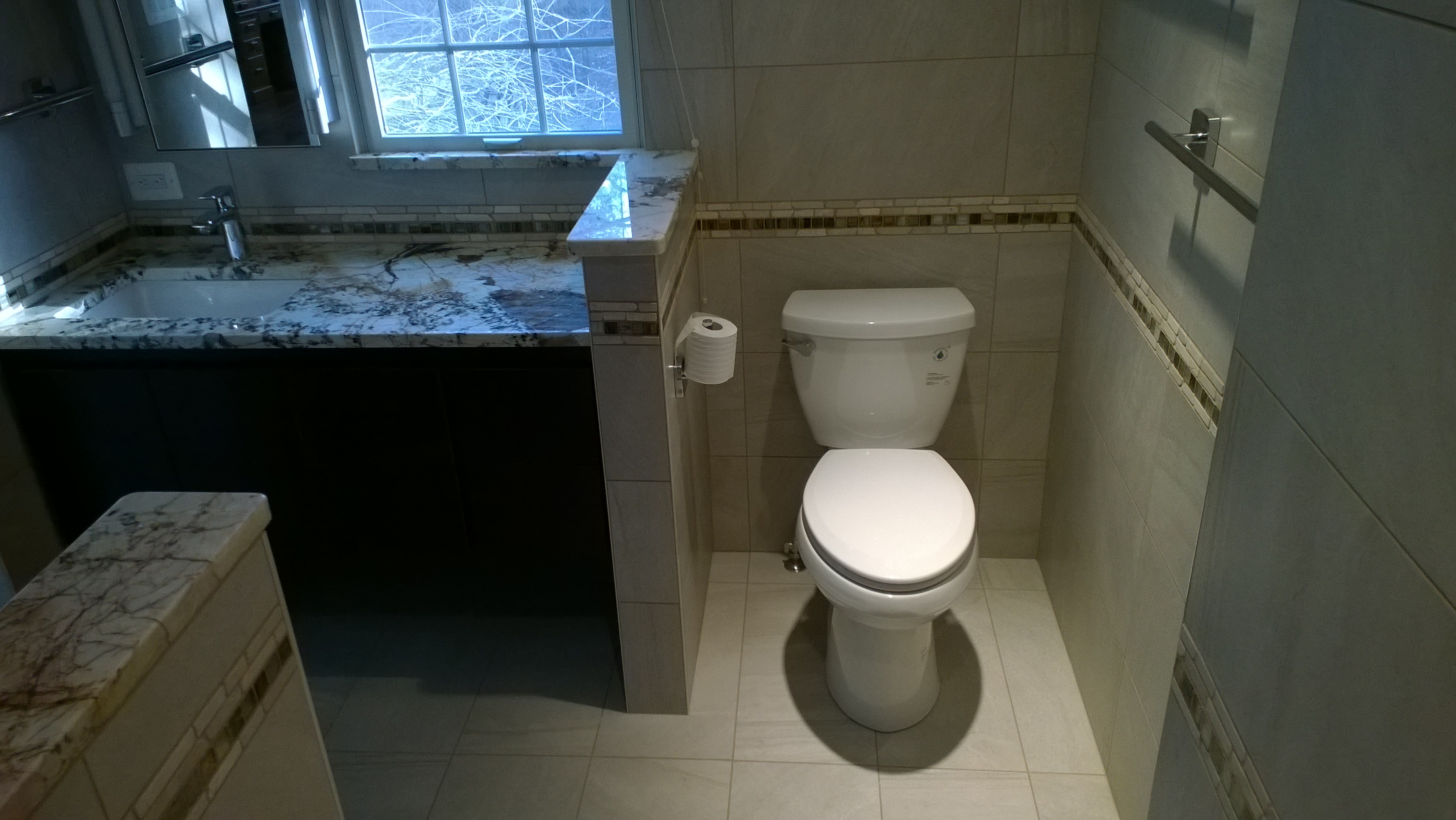 Tell us what you think!
We want to hear from you! Share your thoughts with us on Facebook or Twitter!
https://www.facebook.com/pages/Fisher-Group-LLC/338876244596
#interiordesign #designbuild #masterbathroomremodel #spa