The Rest of the Story…
When last we left our heroes, they had completed the remodeling of the main level, and the bridge over the foyer to the soon-to-be-finished new Master Suite with a small office in the "treehouse" corner overlooking luxurious neighboring trees.
Time passed and life happened.  Then one day, they yawned, stretched, and picked up the phone: "We're ready to finish our upstairs!"
A glass entry door brings in light, stained glass continuing the Craftsman theme, and a curtain over the door guarantees privacy.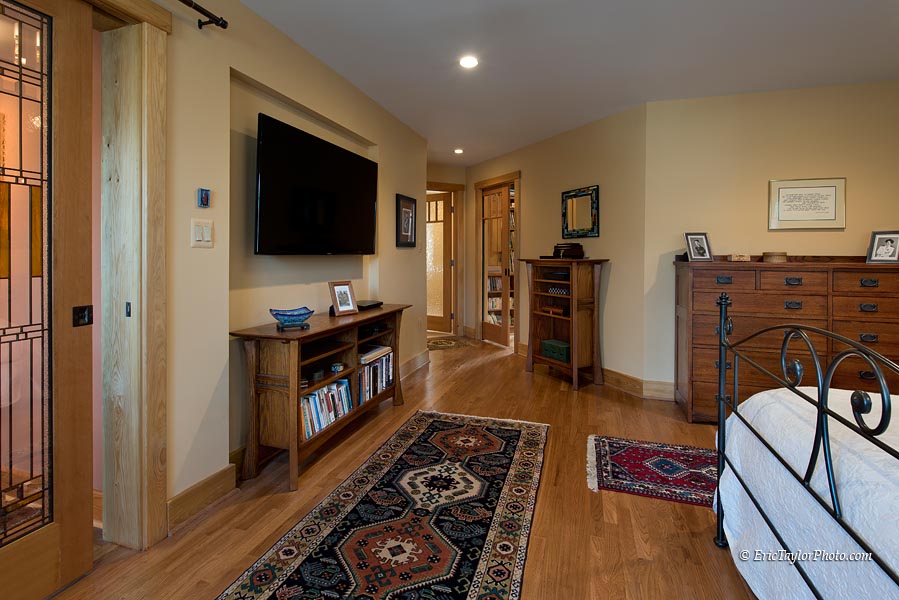 Plenty of room for the bedroom, a niche for the TV, two glass doors allow light to flow into passage area, textured glass on bathroom door affords privacy,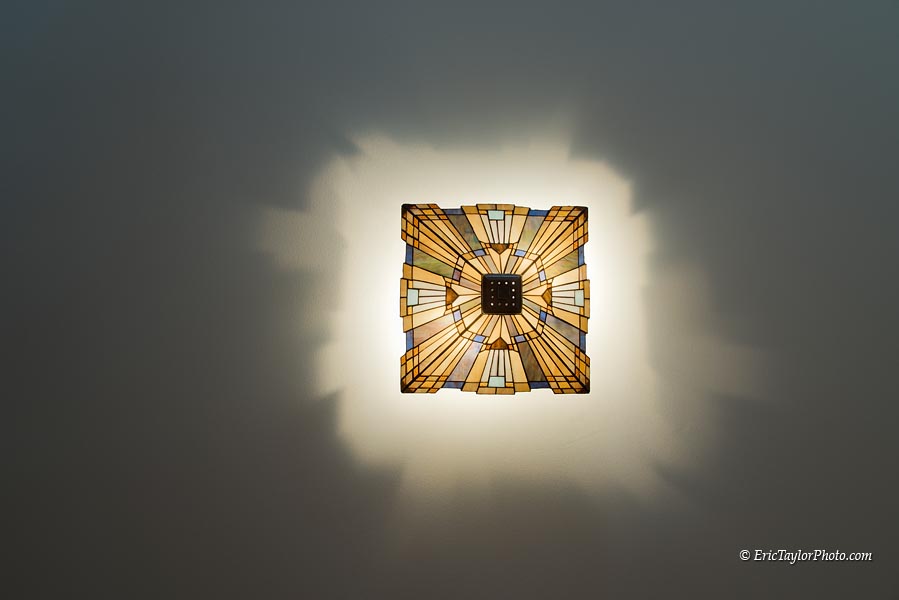 details that continue the Arts & Crafts feeling. . .
A closet big enough for His, Hers, suitcases, room to turn around, maybe even dance!
Ahhh. . . the master bath, with room for two, space to spare.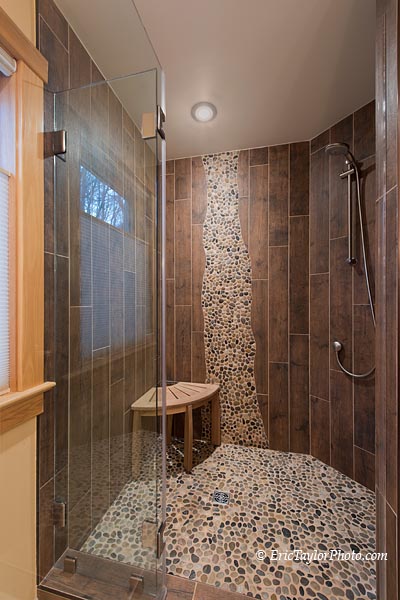 Large shower in the woods . . .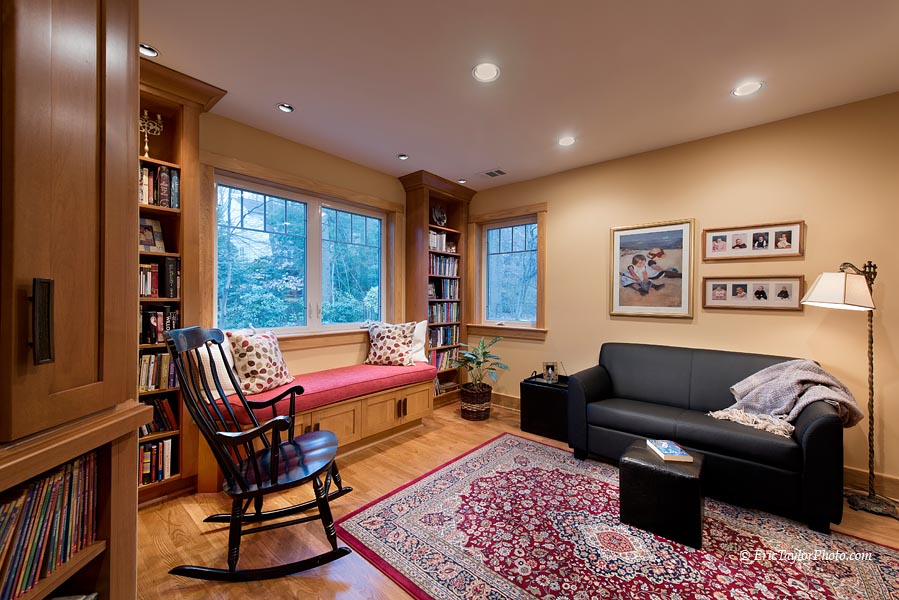 And the office?  Why maybe a library instead!   With a window seat overlooking the tree tops,
Ample room for beloved photo albums – a book lover's room!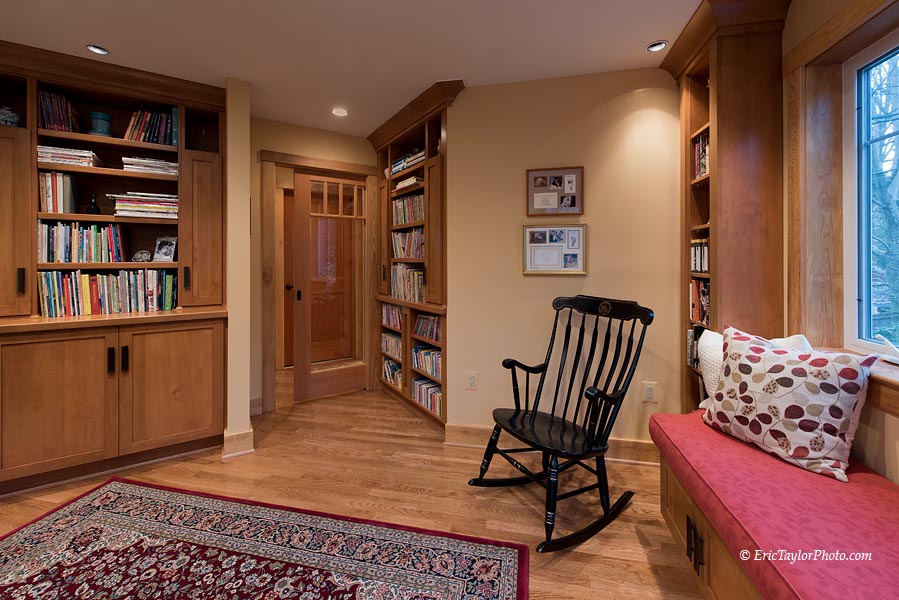 Bookshelves tucked into every space, a rocking chair invites lots of quiet time, a glass door provides sound privacy.  Now we're really home!