Your home may be exactly what you need right now, but how about in 10 or 20 years?  Are you thinking that far ahead?  What you may not know is that Aging in Place is not necessarily about the big picture – though that is important – but even more about the details.  We think with our clients without sacrificing beauty of design or materials to remain in compliance with Aging in Place requirements, no detail is too small.  For example, on a recent job, one of our clients had a small step drop down into their living room.  This step was constantly causing guests to trip and fall, so much so that the owner had taken to putting down caution tape.  When we did the remodel we added a dark piece of wood like the cabinetry at the top of the steps to provide contrast and draw the eye to the level change, yet still stay within the overall theme of the design.  Such a small detail has made a world of difference.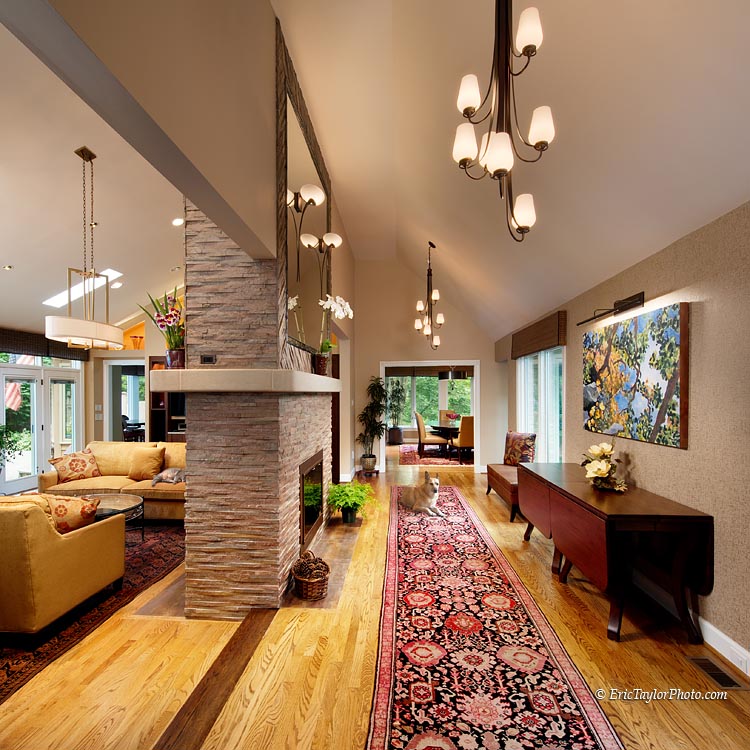 What other details are there to consider?  Ease of movement around your space, what would that entail?  Eliminating as many steps as possible to minimize tripping hazards?  Did you know that 2/3 of all household accidents happen in and around the shower and bathtub[1]? What ways could we mitigate these problems and others around the house?
Curbless shower – not only are these elegant and modern but they also eliminate the possibility of tripping over a curb, or losing your balance when you have to take a step-up.
Tiles that are slip-resistant – now many options for flooring are available that are non-slip/have extra grip. Great to install in that new curbless shower.
Built in seats in the shower – they can be designed to beautifully fit in with the design and still be useful.
Grab bars – these are great to prevent falls and plumbing suppliers are constantly coming out with new ones that are beautiful as well as functional. If you don't want to install them now, we can do a little background work by adding extra reinforcement in the walls for future installation if needed.
Comfort height toilets
Extra space to maneuver – not only in the bathroom, but also throughout the house

This can include larger door openings
Other details to make everyday life easier, not just safer:
7. Lever door handles – beautiful and functional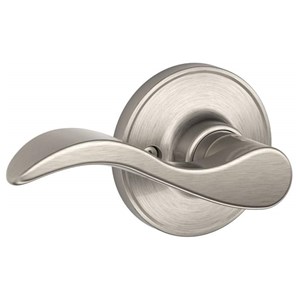 8. Easy reach storage can include drawer storage and cabinet roll outs in the kitchen so  you aren't losing things in the back of the cabinet or having to bend                 over to the floor.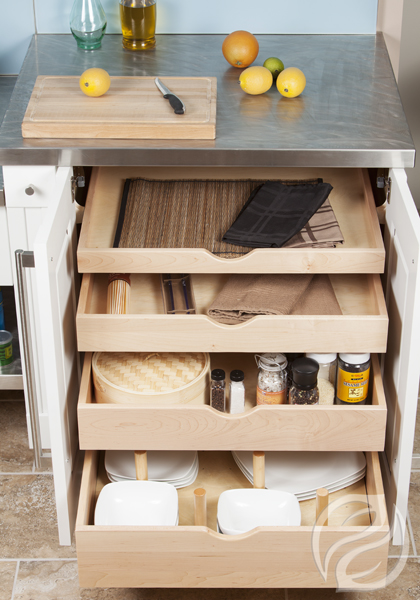 9. Lighting can also be a consideration. Making sure that you have enough to read but not too much to hurt your eyes or ruin the design.  How about
dimmable switches throughout the house?
Perhaps this discussion helps you consider long term plans for your remodel.  Please check out the rest of our website, like us on Facebook, or following us on Twitter, Pinterest, or Houzz to find more ideas.  Give us a call at 703-750-1151 when you are ready to talk about your plans.
__________________________
[1] According to CDC statistics, 2008.