The Dream:  Beauty and Functionality combined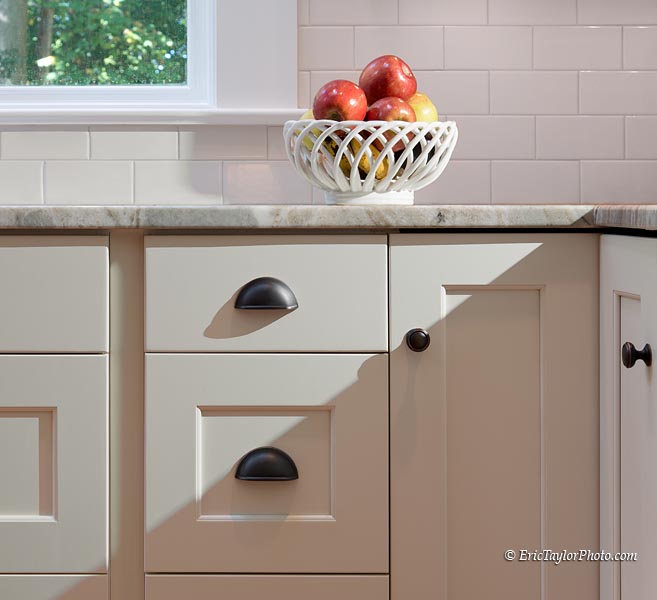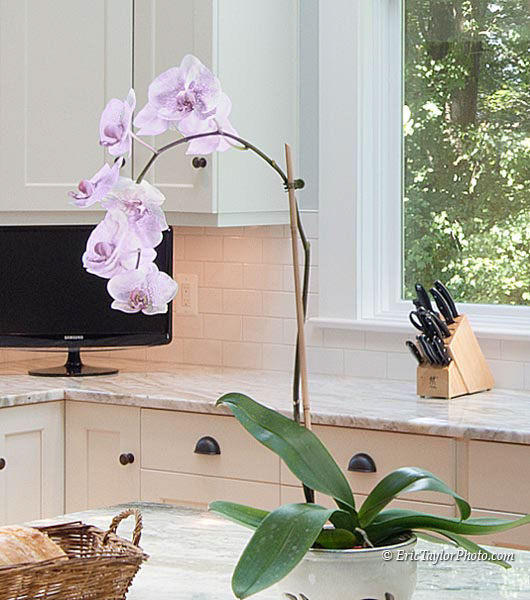 This project came from a client we worked with six years ago.  When they called us they said "We are being overrun with grandchildren!  I want a new kitchen that is big enough for all of us to be here, light and bright!  And I don't want to be shut off from everyone else while they are here.  We love the Family Room you did for us before but how can we connect with it with the kitchen?  Also, we need a dining room that is not cramped and dark."
Before:  A 90's cherry cabinet remodel featured a new island but resulted in single file passage around the kitchen.
Before: The Williamsburg styled home's dining room was appropriate to the theme, but left everyone in the dark as to how to communicate and gather comfortably with a flock of little ones.
Before: The entry hall felt dark and closed, tunnel-like.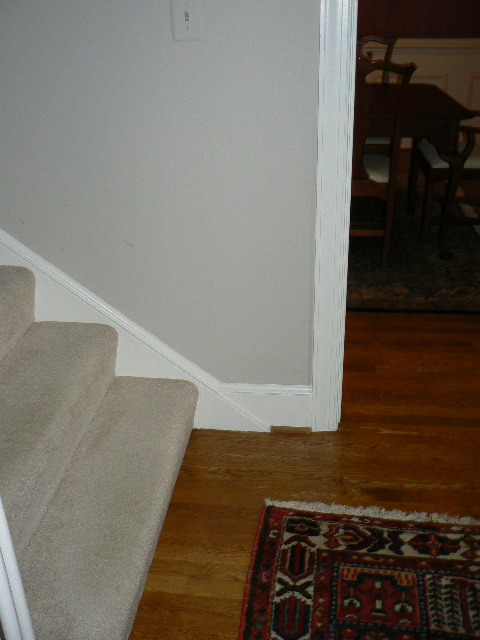 Before:  The view from front door entry down the hall features a view of the toilet.  Tiny coat closet, no room for brooms.
How do we solve all these problems, and get everyone together?  What about utilizing the screen porch, which we never use?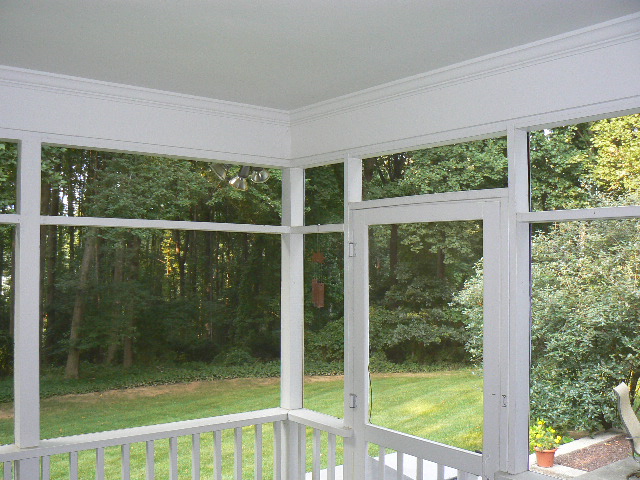 The solution:  Yes!  After a dozen different design ideas, the unused screen porch became the ideal new location for the kitchen, and the former kitchen with the wall removed to the dining room became the ideal dining room/gathering area.
Pillows of Light
In touch with the diners.  Room for all, space now emphatically used – and enjoyed!  Four large skylights flood with light.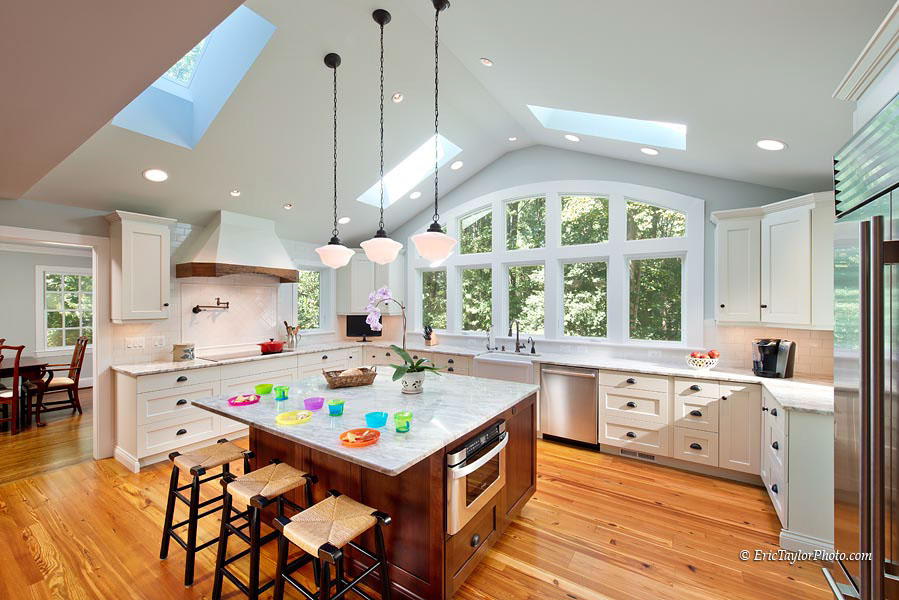 Connected to the family room, the cook can be in the action, see the game, and enjoy family time while tending to grandchildren, with room for many to help with dinner preps.
Room for all!  Built in china cabinet also accommodates beverage cooler.
The Entry Way is now open with room for traffic flow and the hall bath and closet have been tucked around the corner.  The lack of coat closet space was addressed by reducing the full bath to a powder room with space maximized with a wall hung toilet and a corner vanity.  Room for was created for brooms and twice the space for coats.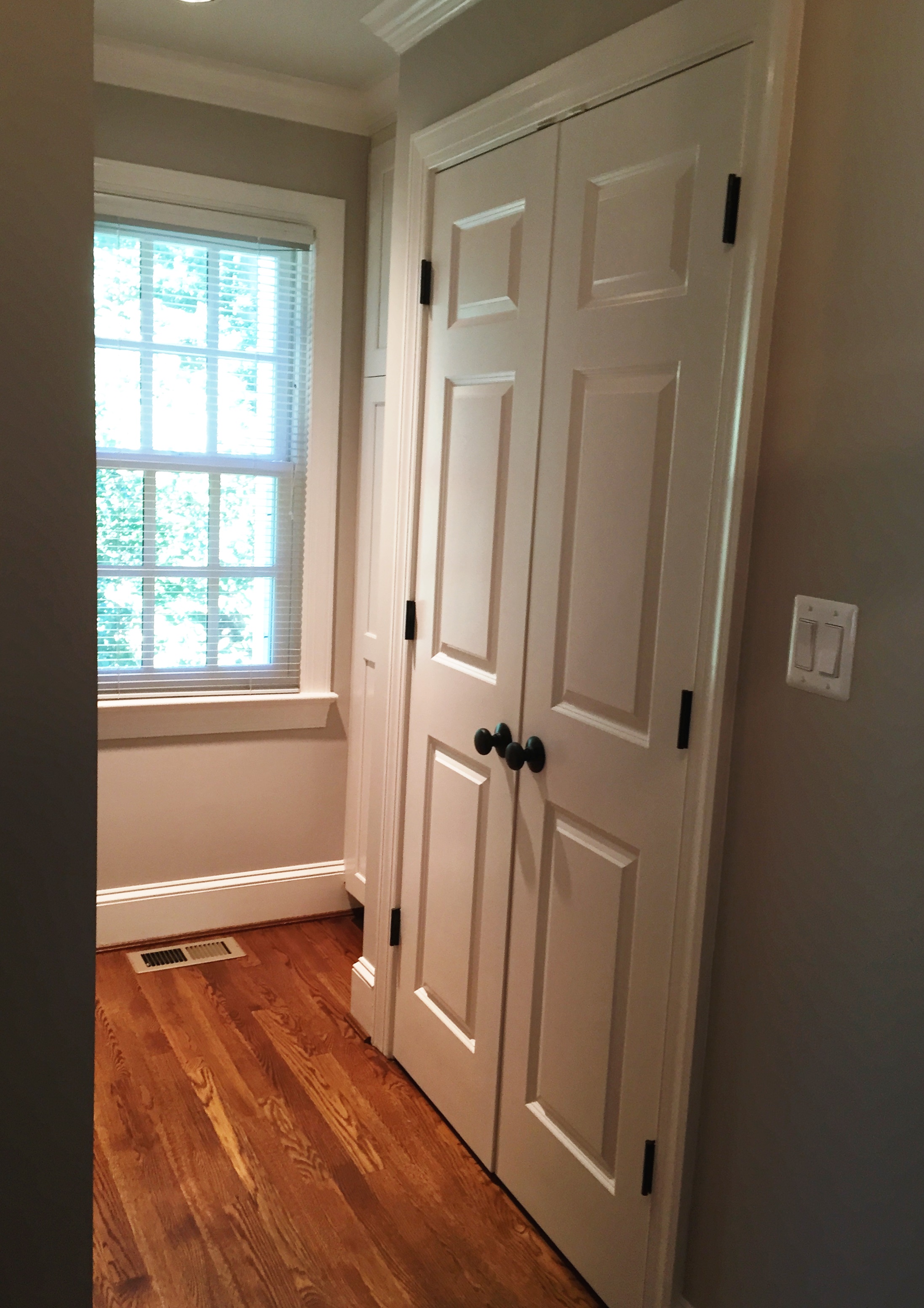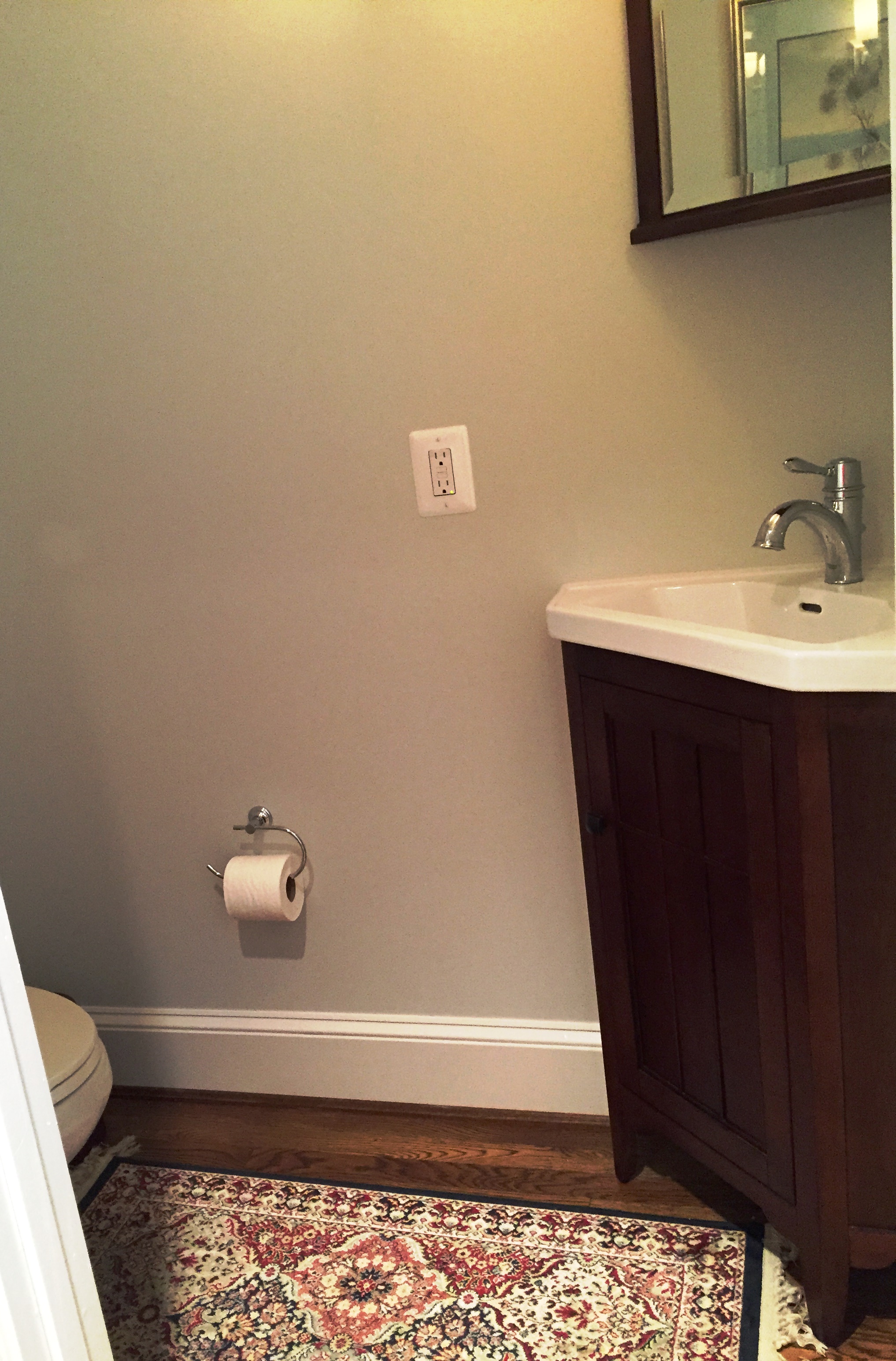 The old hot tub is now gone; additional outdoor space off the kitchen.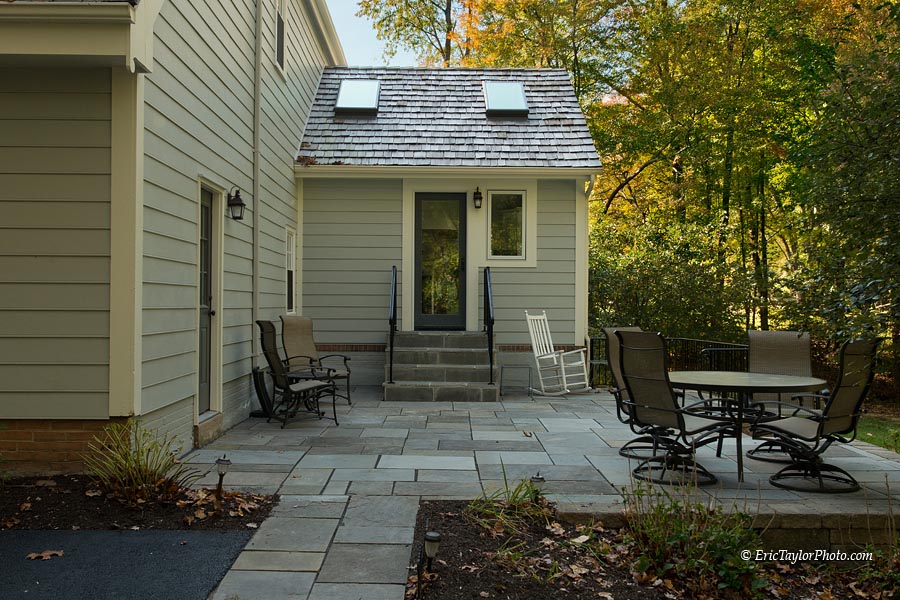 New roof line, tied into the house, high windows bring in views.
Screen porch area now fully functional part of modern plan in traditional home.
7 months in Design, 4 months in Construction, back to the homeowners for the holidays!
Like this project and want to see more?  Check out our other completed jobs in our gallery here.  Ready to discuss a project with us?  Fill out a contact us form or give us a call at 703-750-1151.  You can also follow us on Facebook, Twitter &/or Houzz.  We'd love to hear from you!